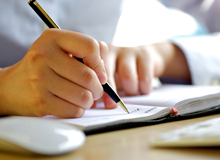 LOOKING FOR A JOB
In any job market, talented and motivated candidates do best with a partner by their side. Valley Staffing has over three decades of experience helping talented candidates find employment in well-paying and fulfilling jobs in light industrial and office support at Minnesota's leading small, mid-size and large companies. Whether you are looking for temporary or long term employment (at part time or full time hours,) we'll work with you to find job positions that match your employment skills and interests.
Our partnership doesn't stop with a job offer. Valley Staffing is here to help advance your career, and we can work with you to build your career profile and experience. Once you join our team, you also become eligible for competitive work benefits and bonuses, including
Medical Benefits
Dental Benefits
Vision Benefits
Life insurance Benefits
Vacation and Holiday Pay Benefits
Employee Recognition Benefits
Referral Bonuses Benefits
We can be a valuable partner on your career path. Check Available Jobs for a current listing of employment opportunities.
Administrative Assistants
Order Entry
Word Processing
HR Assistants
Customer Service
Sales Assistants
Legal Admin
Payroll Clerks
Receptionists
Engineering Terminology
Medical Office
Assembly
Landscaping
Mechanic
Food Production
Packaging
Janitorial
Maintenance
General Labor
Warehouse
Quality Assurance
Welding
Metal Fabrication
Locations for Jobs in Minnesota
With office locations in Faribault, Hastings, Lakeville and Shakopee, Minnesota, Valley Staffing can provide job opportunities in many locations throughout Minnesota. We often have job listings in the Twin Cities, Lakeville, Hastings, Faribault, Shakopee, Farmington, Prior Lake, Elko New Market, Savage, Apple Valley, Bloomington, Cannon Falls, Cottage Grove, Eagan, Eden Prairie, Northfield, St Paul, Minneapolis, Rosemount, Red Wing and Mendota Heights. For a list of our available jobs go to Available Jobs in Minnesota.
Valley Staffing is the perfect place to start your job hunting for career opportunities in office support and light industrial employment in Minnesota.